Baltic Amber + Turquoise +Tahitian Pearl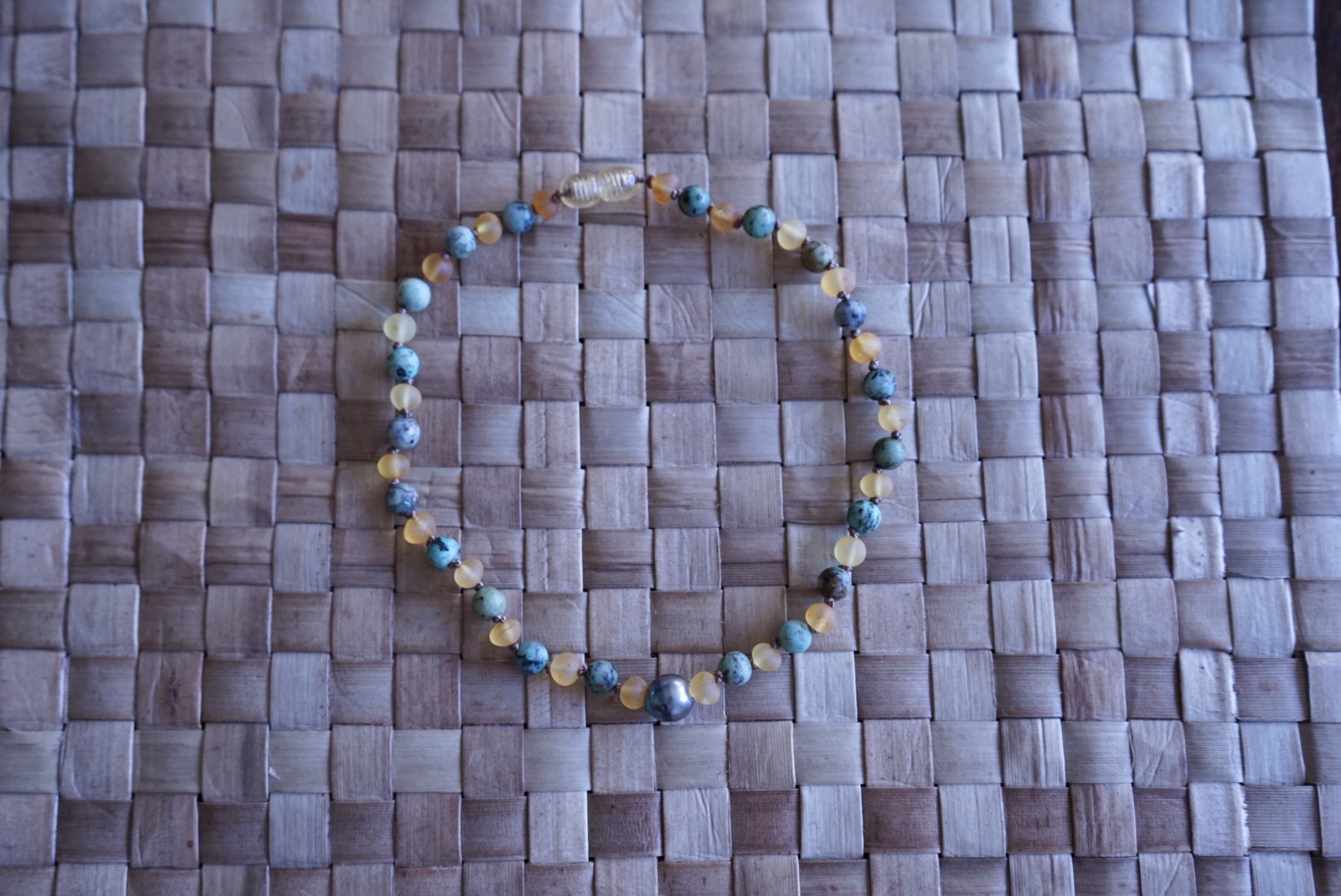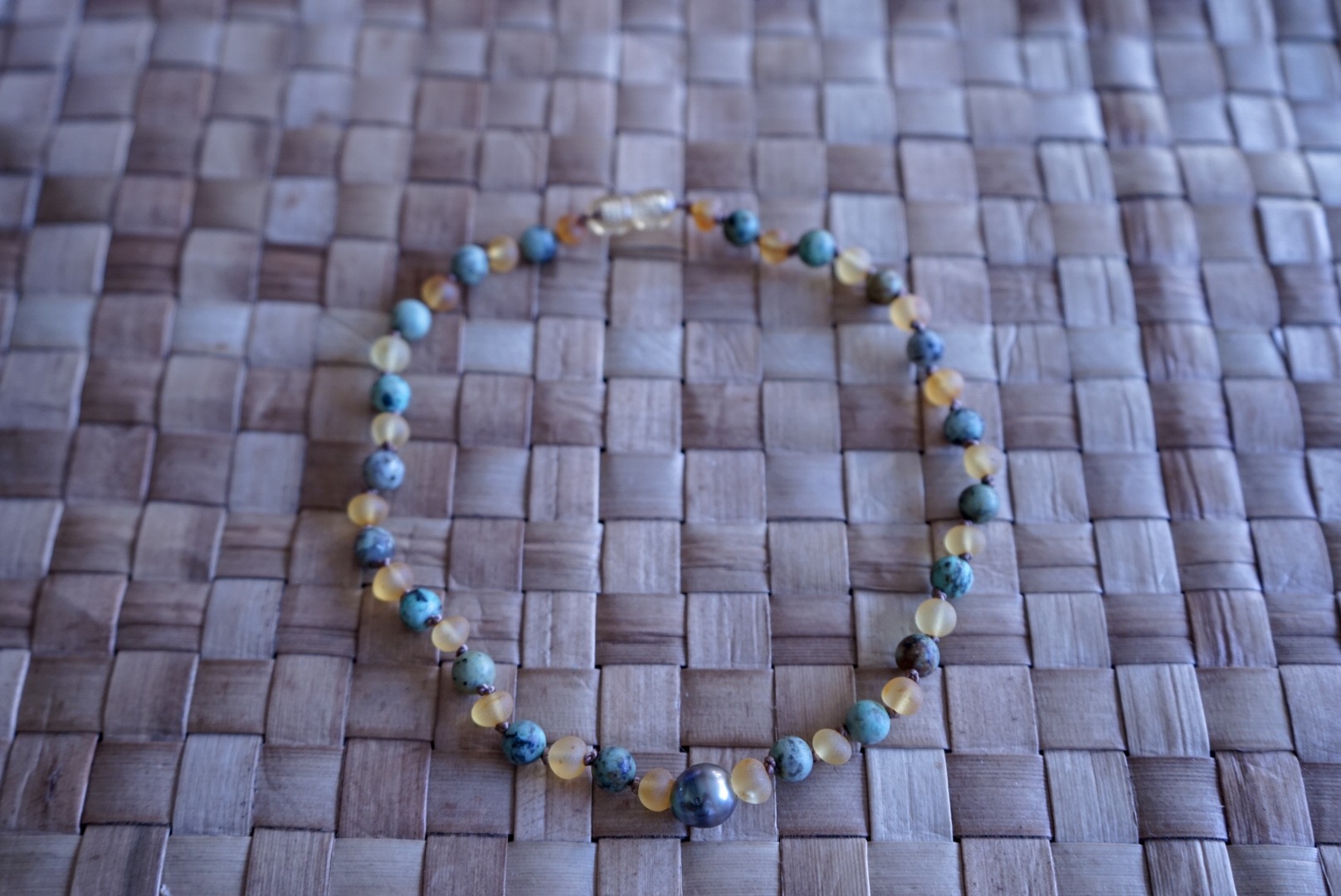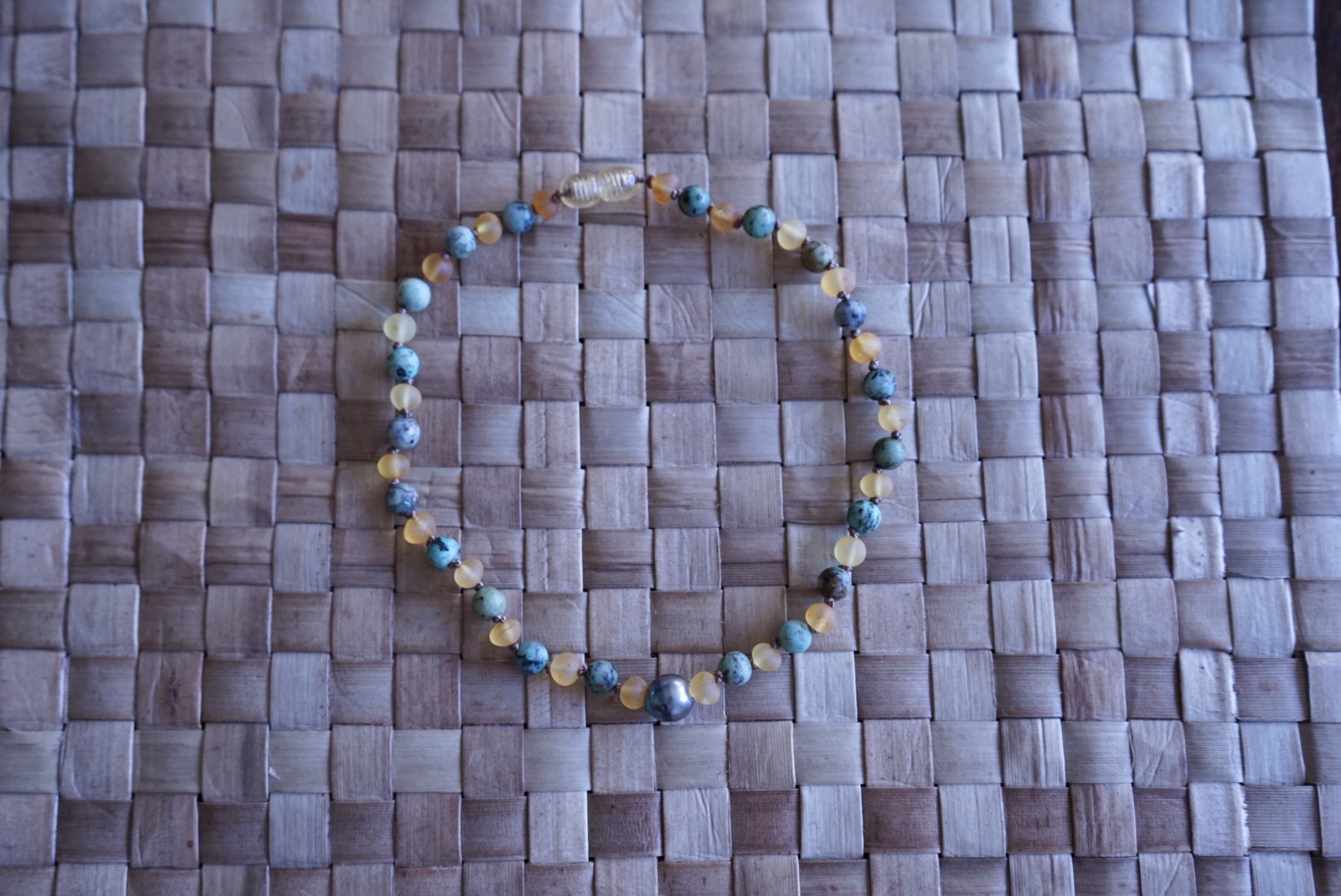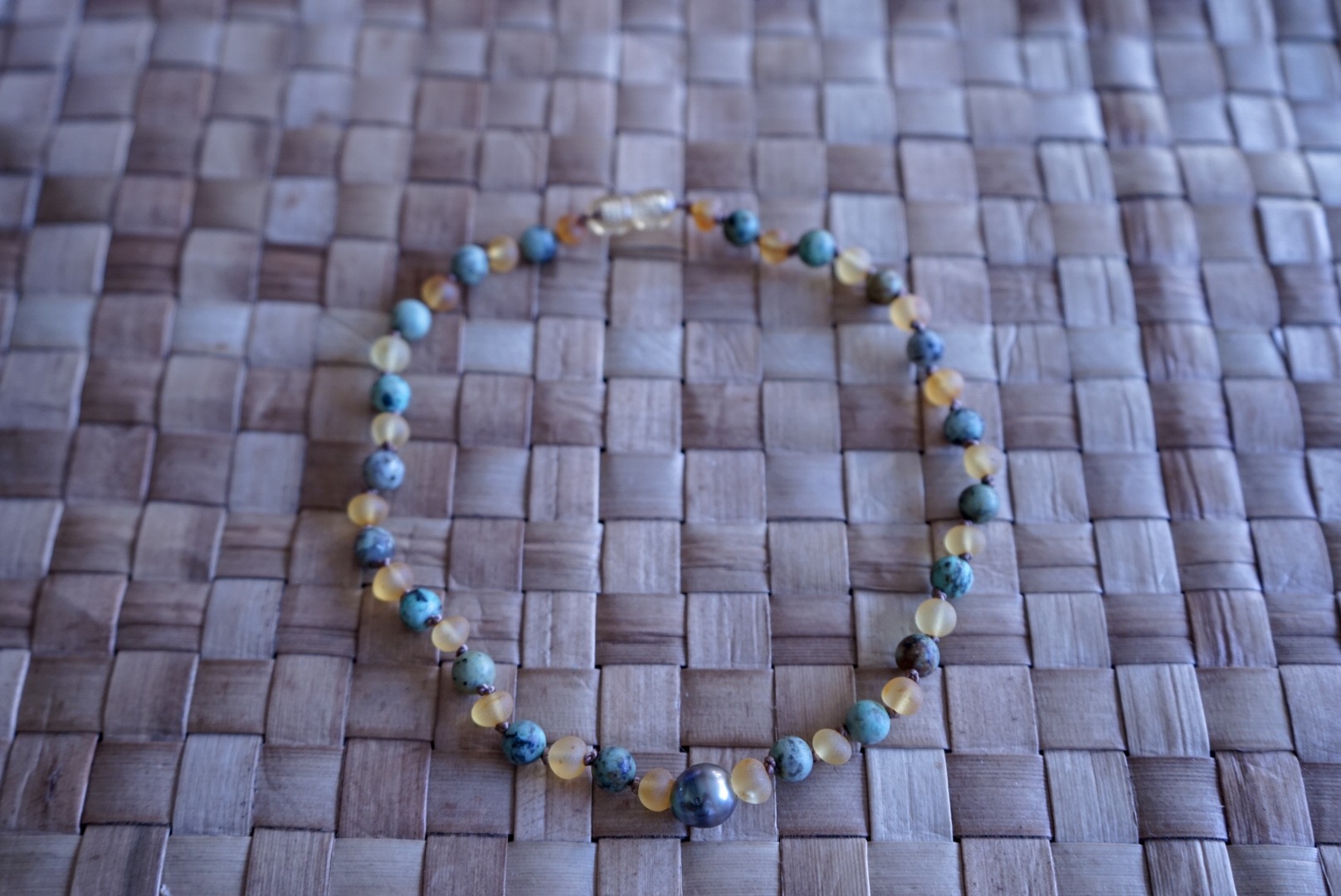 sold out
Baltic Amber + Turquoise +Tahitian Pearl
Only 1 Available =)

This necklace is made up of the following:

Raw (unpolished) Baltic Amber in color Honey - Certified Authentic from Lithuania
African Turquoise Beads
1 Tahitian Pearl

12.5 inches long
Perfect for 12 -24 months

A beautiful necklace for a very special baby boy or girl.

Enjoy!

—————————————————

Please wear with caution. Do not allow baby to sleep with it on or wear it unattended. If baby goes to daycare - I would advise them not to wear it.

Always wear with parental supervision.
How do Baltic amber beads work?
Amber Necklaces have been used by mothers for many generations to treat children that are suffering from teething pain. It is also extremely beneficial as a natural alternative to many other medical problems for adults such as; autoimmune disease, hypothyroid, fibromyalgia, and many others.
Baltic Amber Beads possess anti-inflammation properties that are derived from the succinic acid (which is the primary substance of Baltic amber).
In order for Baltic Amber Necklaces work it must be worn directly on the skin where the heat from the body is transferred from the amber to the bloodstream. This is where it releases tiny amounts of the healing oils.
———————————————————————————
What colors are the best?
The lightest RAW colors contain the most succinic acid, which is the healing property of the amber. Yellow amber is the most pure form of amber that nature produces; "Butter" (yellow) is the lightest color. Next is Lemon, Honey, Green, Cognac, Cherry, and then Black Cherry. There is only a 4-6% difference in the succinic acid from the lightest RAW amber color (RAW Butter) to the darkest Polished amber color (Polished Black Cherry, which is black). Since the amber holds it's healing properties so well, there really isn't much of a noticable difference between the 4-6% in the acid from one color to the next. However, for healing, RAW and light is the way to go. If not a light color, any RAW color will be the next best option. Polished varieties will do the same job, though they will take a few more minutes to get into your system. As long as the amber is worn against the skin (under the clothes!), remains dry and free of chemicals, and not exposed to fire or extreme heat, the flow of the succinic acid will be consistent with every amber option.
——————————————————————————-